Recently, Stellpower reported that an unofficial but reliable source had pointed to the next-generation Dodge Challenger as the car likely to be the first to get the new straight-six engine. This engine is expected by many to replace the 5.7 Hemi, possibly over a number of years, or until a new version of the venerable 5.7 Hemi arrives.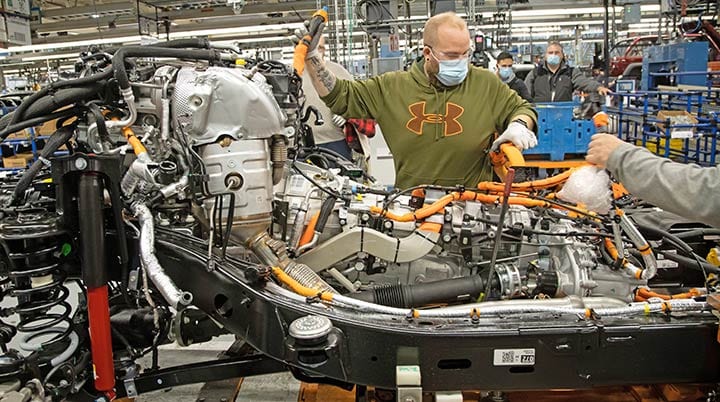 Carscoops replied that this could not be true. Their logic was:
Dodge said they had not spoken to Stellpower about this (technically, a Dodge rep did say they could not comment on future product before we ran the story), which is not particularly relevant, since we don't rely entirely on press people for all our information
In 2024, Dodge will transition to new electrified muscle cars, which would be true even with the GME T6, as it is with the GME T4-based "4xe" system; the more astute readers may notice that "electrified" does not have the same meaning as "electric." A hybrid car is technically "electrified."
The first Charger which Dodge has confirmed to be on the new platform is a BEV, which again does not mean there cannot be a Challenger performance-hybrid.
More details will be released over the next 24 months, which is nice but irrelevant
We even wrote, quoting, "The GME T6 engine may or may not be sold in hybrid form; the last rumor had the unassisted gasoline engine producing enough power to match the 5.7, but with a much wider torque band."
One final note: Carscoops claims to have their final proof below.
This is absolutely true. Dodge brand reps have only announced the BEV, in exactly the same way, in 2004, that Dodge brand reps had only announced the Magnum as their large car. The Charger and Challenger were not announced then. Keep in mind that all these cars are still years away; it is still 2021 and they are not due to be produced until 2023 at the earliest (unless Dodge plans to move large car production to another plant and have new and old models produced at the same time).
The GME T6, original code name "Tornado" (a name unlikely to be used in press or marketing materials), might be the last completely new gasoline engine to be developed at Stellantis. It is to have an inline design, and as far as we know will only be sold with a turbocharger on former-Chrysler vehicles; if a version is made for premium European brands, such as Maserati, Alfa Romeo, or DS, it may well use a supercharger or different type of turbocharger. See our report on the details of this engine.
History: see the innovative-but-troubled Kaiser-Jeep Tornado inline six…