The 2022 SEMA Show was an interesting one, with attendees reporting huge crowds and massive amounts of exhibitors even though both Ford Motor Company and General Motors opted to not participate in the world's largest showcase of automotive aftermarket parts. However, Dodge made the most of the big crowds and the focused spotlight, showing off their in-house aftermarket efforts via the Direct Connection brand alongside the all-electric Dodge Charger Daytona SRT Banshee Concept.
Now that the 2022 SEMA Show is over, we wanted to gather all of the top stories from the event for those who might have missed them – as our coverage was loaded on the first few days.
First up, Mopar brought out three vehicles, focusing their efforts on Ram and Jeep models for 2022. Click here for a look at those vehicles.
Next, the Dodge Direct Connection brand introduced a lineup of Hellephant engines, ranging from 900 to over 1,100 horsepower. Click here for details on those supercharged Hemi engines.
There was also a big announcement for the new Hurricane inline-six engine family, which is joining the crate engine lineup along with being featured in the next generation Drag Pak. Click here for details on the HurriCrate engines.

Based on word of the next generation Drag Pak, there could be a new Challenger in the works. Click here for a closer look at our speculation on that topic.
Dodge announced the Roadkill Nights is back on for 2023, complete with a newly formatted celebrity grudge match program. Click here for the first Roadkill Nights 2023 details.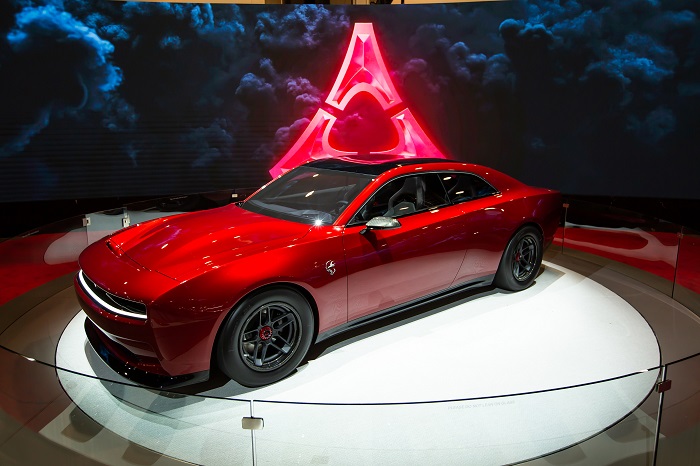 The Dodge Charger Daytona BEV Concept made its first SEMA Show appearance, complete with a new look and the first official power estimates. Click here for the first Charger BEV horsepower numbers.
There had initially been plans to introduce the final Last Call Special Edition car at SEMA, but engine problems in testing led to a delay in the program and the debut was canceled. Click here for more details on that vehicle's progress.
And finally, as a result of the company's efforts, Stellantis brands took home four of the six SEMA Show awards in 2022. Click here for details on those awards.