Toyota became a legend for its control of manufacturing quality and supply chains. Stellantis is a new beast, including FCA US, which is notorious among suppliers for its stinginess. On the other end, Toyota also went through years of running on fumes in its engineering departments, while FCA US pushed forward in exciting customers. Who dominated in sales, in a year when supplies were key to production?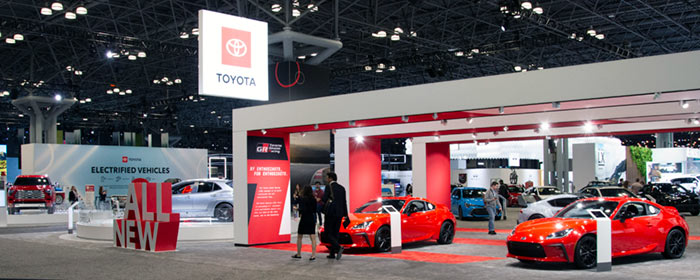 First, to be clear, Toyota does seem to be more desirable among typical buyers in the most popular areas—midsized crossovers, midsized cars, and compact crossovers and cars. Both Toyota and Mopar dealers have been pre-selling cars before delivery, but Toyota dealers have been commanding a higher price premium (above list).
In compact and midsized cars, of course, there are no Mopars right now. Toyota's US sales of these were 116,832 Corollas and 135,925 Camrys—down 25% and 24%, respectively, from the first half of 2021. (All sales in this story are year-to-date, January 1 through May 31, 2022; comparisons to the prior year look at January 1 through May 31, 2021.)  Likewise, Toyota sold 20,214 Priuses (down 48%) and 1,358 Mirai hydrogen cars—as well as 6,177 GR86/FR-S sports cars and 2,684 Supras. The closest FCA US has to these are Alfa Romeos.
On the FCA US side, we have the unique Wrangler (99,497), Gladiator (38,757), Wagoneer (12,275+7,101), ProMaster vans (around 32,000), Challenger (25,682), and if you want, Alfa Romeo Giulia and Stelvio, which line up more with Lexus than Toyota and only total 6,374 in any case.
FCA US is clearly a leader in trucks, and here we have Ram producing 244,983 full sized pickups, down 22% due to supply issues. Over at Toyota, we see 152,964 pickups in total—⅔ Tacomas, ⅓ Tundras. Tacoma sales were down 22%, matching Ram full-sized sales. (The Jeep Gladiator adds around 39,000 sales to the FCA US pickup roster.)
In minivans, too, despite the popularity of the new Sienna when first launched, FCA US triumphed; Pacifica sales rose by 23% to 58,463 while the Sienna fell by 41% to 34,409. Few would have predicted this.
For large cars, Mopars dominate—38,459 Chargers and 7,582 300s against 8,120 Avalons. Mopars even dominate if we throw in the Lexus ES large luxury cars—that's 21,878 more Toyotas. We also aren't considering the 25,682 Challenger sales.
In SUVs, the story was more tilted towards Toyota. The C-HR can be roughly equated to Renegade, and Toyota sold 9,080 to Jeep's 17,253. But the RAV4 sold like gangbusters, with 200,885 sales (down 9%), while the equivalent Cherokee only managed 19,357—down 71%. The Compass can be linked to the new Venza or Corolla Cross; we see 46,335 Compass sales and 40,981 Venzas and Crosses, so that's an FCA US victory. Then we have Highlander against Grand Cherokee—117,403 Toyotas to 134,369 Jeeps. Finally, we can put Sequoia to Wagoneer, 477 to 17,275, and Land Cruiser to Grand Wagoneer, 39 to 7,101.
This comparison leaves out the 4Runner (66,829) and Wrangler (99,497), as well as any Lexus and the BZ4X (232 sales). We also have not considered Lexus cars other than their best seller, the ES, since they don't really compete against FCA US; those had 36,022 sales across six marques.  Also left out were 589 Fiats.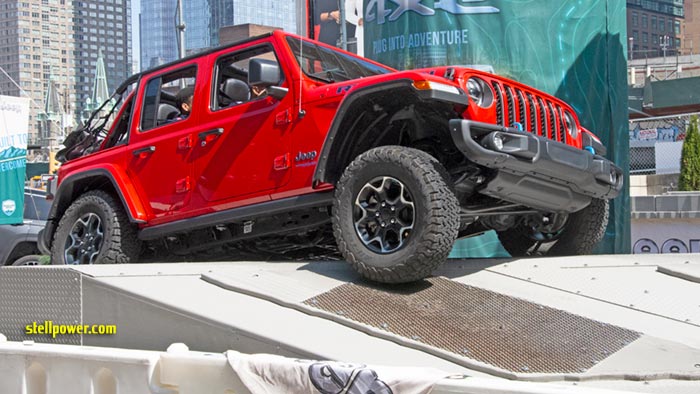 Overall, Toyota sold 435,926 crossovers and SUVs, down 14%—nearly half of which were RAV4s. Jeep may as well not play in RAV4 turf, but sold 379,946 SUVs—add on Durango and you get almost exactly 400,000. If FCA US had a real answer to RAV4, its numbers would be far better than Toyota's in the areas where the two really compete. (Toyota also had 13,956 Lexus GX and 1,797 Lexus LX SUVs which compare roughly to Wagoneer and Grand Wagoneer; adding this in still gives the cup to Jeep. If we put Lexus RX in with the Highlander, as we probably should, that brings the total to 171,172, which does outrace the Grand Cherokee's 134,369 sales.
Overall, FCA US is doing pretty well against the market leader where both have cars; for the moment there are no compact or midsized Mopar sedans. The one slot where Ma Mopar is truly deficient is the RAV4 class of vehicle, where Toyota dominates —it is their best selling vehicle, beating both Toyota pickups combined. Fill in those gaps, and FCA US will compete in US sales volume quite well against Toyota.