Many brands and products which use names with ethnic roots have made changes over the past few years and it looks like the next could be the Jeep Cherokee. The principal chief of the Cherokee Nation, Chuck Hoskin Jr., recently provided a quote to Car and Driver that makes it clear that the members of the Native American group feel that the Trail Rated brand should stop using the Cherokee name.
"I'm sure this comes from a place that is well-intended, but it does not honor us by having our name plastered on the side of a car," Hoskin told Car and Driver in a written statement. "The best way to honor us is to learn about our sovereign government, our role in this country, our history, culture, and language and have meaningful dialogue with federally recognized tribes on cultural appropriateness. I think we're in a day and age in this country where it's time for both corporations and team sports to retire the use of Native American names, images and mascots from their products, team jerseys and sports in general."
That would be a huge headache for the Jeep brand, which brought the Cherokee back into the lineup for the 2013 model year. Since then, it has become one of the more popular models, but there is a bigger issue. Jeep's most popular model – and the most awarded SUV ever – is the Grand Cherokee. Changing the name of the Cherokee would not be anywhere as big of a marketing headache as changing the name of the Grand Cherokee.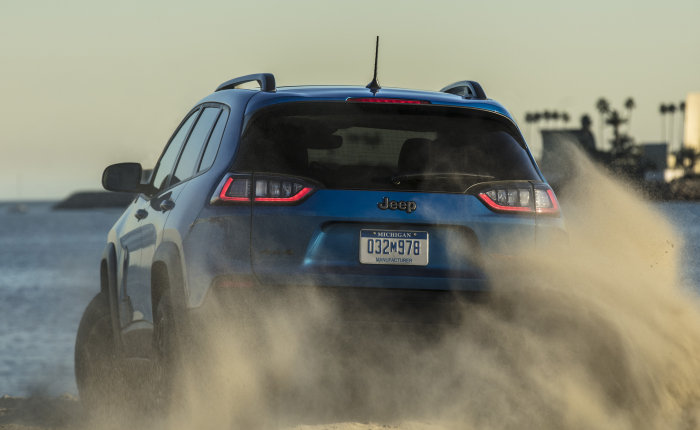 Now, based on Hoskin's comments to Car and Driver, the Cherokee Nation is looking for Jeep to stop using the Cherokee name, but that isn't the only solution. When most companies are pressed to stop using a name, they simply stop using it, but Jeep could take a different approach. One organization which uses Native American symbolism with permission is the Florida State University. Their school mascot is the Seminole, another Native American community. Florida State offers a unique scholarship program for members of the Seminole Tribe. Perhaps Jeep (or the new parent company Stellantis) could work with the members of the Cherokee Nation to develop a program that provides some benefit to the group while also allowing the automaker to use the name on Jeep vehicles.
In the meantime, this is the Jeep statement:
"Our vehicle names have been carefully chosen and nurtured over the years to honor and celebrate Native American people for their nobility, prowess, and pride. We are, more than ever, committed to a respectful and open dialogue with Cherokee Nation Principal Chief Chuck Hoskin, Jr."
We will provide updates as they become available.