Stellantis paid $1.6 billion to buy 20% of the Chinese EV maker Leapmotor, which includes two of their five board seats and 51% of a joint venture to make EVs for global sale. Leapmotor will use Stellantis' production facilities for this deal.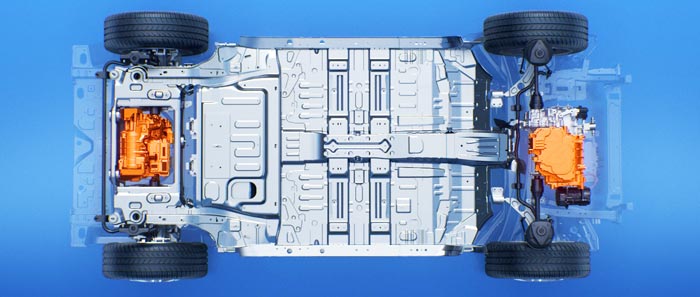 A Stellantis twin motor setup from underneath, which is largely irrelevant
According to TechNode, Leapmotor stock fell on the news since this means they will not be independently expanding outside of China in the near future. The company trades in the Hong Kong stock market but is based in Hangzhou, incidentally rated the best commercial city in mainland China by Forbes.
Reuters pointed out that the move gives Stellantis a new foothold in China, which is currently the world's largest market by volume. Stellantis also has a joint venture with Dongfeng.
Some commentators have noted this expenditure coming while the company claims it cannot provide a 25%-over-three-years raise to union workers in the United States, or a deal with Canadian auto workers in Canada. The pressure has grown as Ford settled its own strike, freeing its truck and Bronco plants, while the only current-generation Ram 1500 plant is on strike.