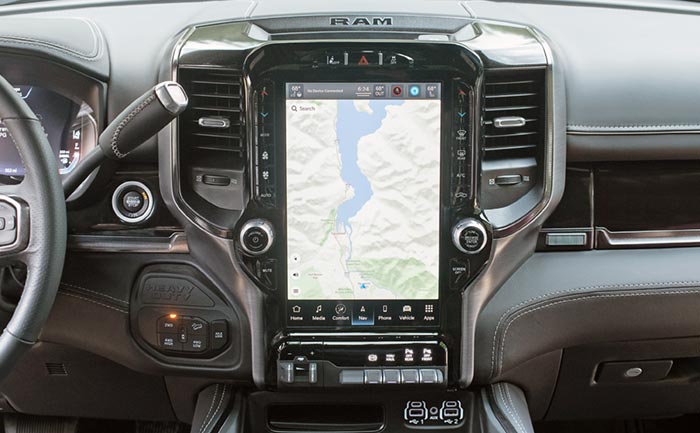 UConnect (or "Maserati Intelligent Assistant") is adding some new features in the 2024s.
Hybrid-electric (and future battery-electric) vehicles have dynamic range mapping which, when the navigation system is used, can predict range on particular roads with existing traffic. It provides alerts if recharging will be needed and shows available stations. Charging schedules can be managed in-car or with the app.
On selected Jeeps with UConnect 5, navigation, and Jeep Connect or Wagoneer Connect, GPS Trail Logs and Adventure Guides may make finding and negotiating off-road trails easier.
Fleet managers can bulk-enroll vehicles into Fleet Connect to access various services; an API is available, for example, for rental car companies to expedite check-in and check-out.